The restaurant of our 3-star hotel in Cesenatico
Every day it offers the best of the Romagna tradition, without forgetting the most popular dishes of Italian cuisine.
The dining room, bright and with a view, welcomes you with abundant served buffets of delicious meat and fish dishes. Alongside the best-loved traditional recipes, you will always find proposals from the territory, made with the best that our land has to offer.

We have chosen to serve our meals as a buffet to allow you to manage your lunch and dinner in the best possible way, choosing from an infinite number of proposals to create personalised menus.

Dietary needs
For those with special dietary requirements, such as celiac disease and intolerances, we are happy to prepare special menus.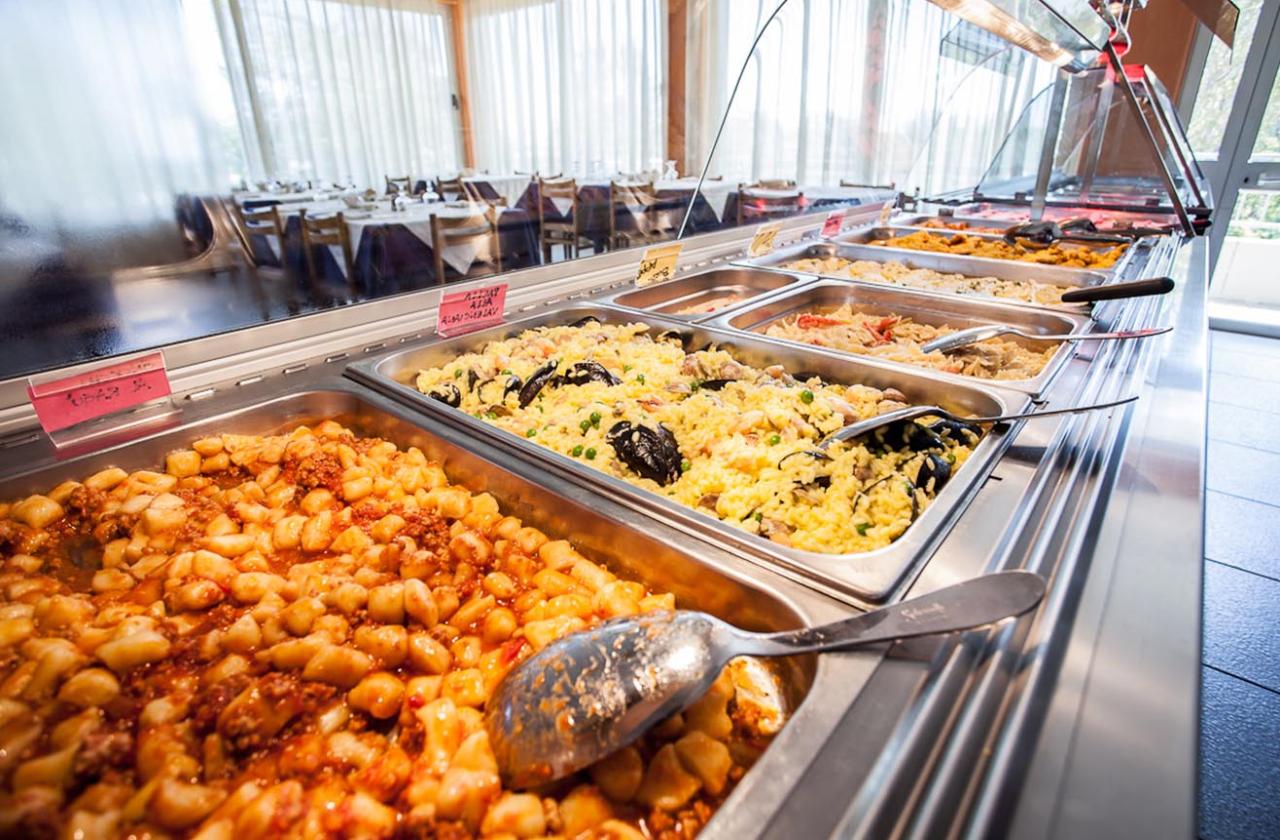 The ideal start of the day
If you wish to start the day in the right mood, Susanna Hotel offers breakfast with an appetising and tasty buffet of sweet and savoury items. Everything to go with your favourite morning drink! From coffee, to tea, herbal teas or fruit juices: there is everything you love to consume.

For children
Highchairs are available to make your little one comfortable, as well as simpler, healthier and tastier dishes, ideal for the needs of children's palates. Pasta with tomato sauce, broths, vegetable soups and many other options for your baby.